We're excited to announce our new record i,i, out August 30. New songs, videos, and preorder info below. 
ALBUM INFO
Our fourth album, i,i, is coming August 30 via our friends at Jagjaguwar.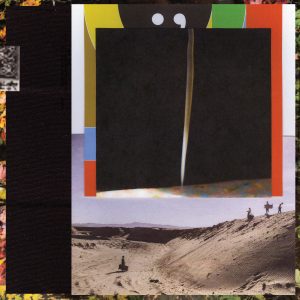 Recording over a long time at April Base in Wisconsin but finishing at Sonic Ranch in Texas allowed us to feel confident, comfortable, and completely free of distraction. The sense of community around the record grew through honest, generous inspiration within the group of artists involved in the creative process of the record. The thirteen new songs on i,i complete a cycle: from the winter of For Emma, Forever Ago came the frenetic spring of Bon Iver, Bon Iver, and the unhinged summer of 22, A Million. Now, fall arrives early with i,i. 
PREORDER NOW
https://boniver.ffm.to/icommai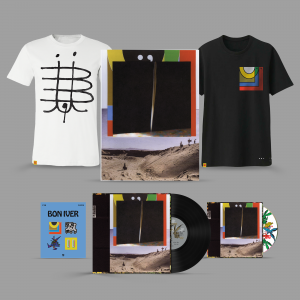 NEW SONGS
Two new songs featuring contributions from Buddy Ross, Francis Starlite, the Brooklyn Youth Chorus w/ Bryce Dessner, Camilla Staveley-Taylor, Jenn Wasner, Rob Moose, and others. 
TOUR DATES
We are looking forward to bringing an exciting new production to our friends, new and old. Plus, the Bon Iver community is growing with the addition of Jenn Wasner (Wye Oak and Flock of Dimes), who will join Justin Vernon, Sean Carey, Matthew McCaughan, Michael Lewis, and Andrew Fitzpatrick to form the Bon Iver live band. Feist, Indigo Girls, Sharon Van Etten, and Yo La Tengo will be supporting select dates. Get your tickets at boniver.org/tour.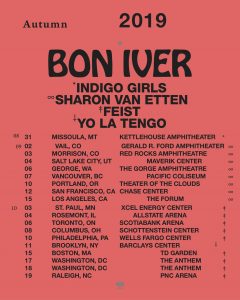 Thanks friends!
Bon Iver